Stripe Connect explained A quick intro to Stripe Connect and why usheru use it Oliver Fegan
Stripe is one of the leading payment providers globally with a valuation now in excess of $35 billion. They are used by some of the largest eCommerce companies in the world ranging from Booking.com to Deliveroo.
We love them for 2 main reasons:
Security: they are best in class when it comes to payment gateway security. They maintain rigorous global compliance standards from PCI, PSD2, SSAE18 type 1 and 2, ADSL in Australia and money transmitter licences in the US. They also include AES encryption (AES-256) and an isolated infrastructure. As Stripe handles the payment, usheru does not have access to credit card numbers nor does it or can it store any credit card information in our own environment.

Innovative payment products like Stripe Connect: Stripe Connect is the easiest and most secure tool to facilitate cinema ticketing payments from consumers and the pay out to cinemas in one seamless and direct process. usheru does not interrupt the payment flow and the one time set up process is straight forward for cinemas.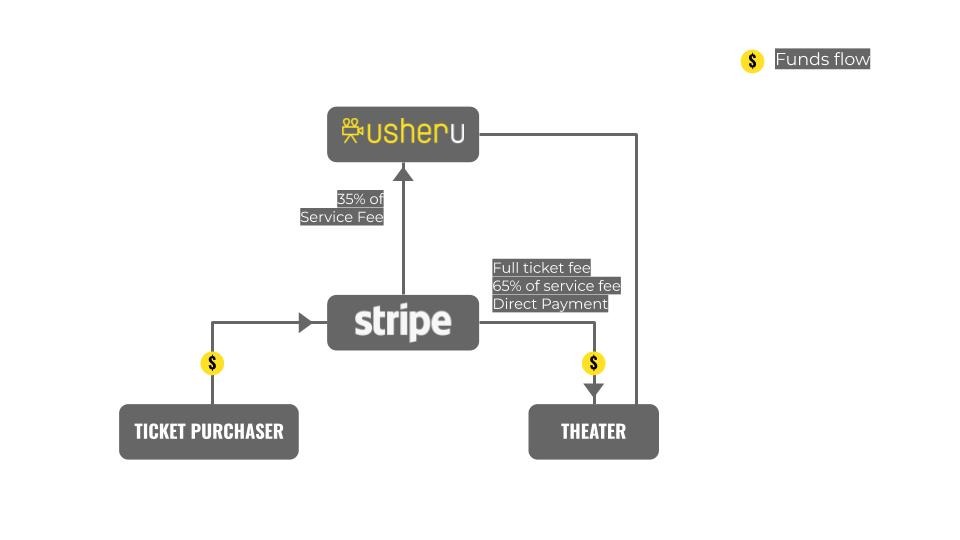 Did this answer your question?